Changing altitude
Surrounded by the beautiful alpine scenery, Swiss people have a centuries-long story of leveraging technology for the benefit of local communities, strengthening the connection between humankind and nature.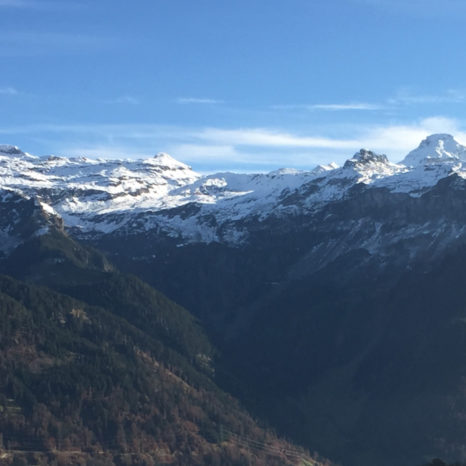 Without a doubt, the view from the top of an alpine peak widens horizons and offers new perspectives to those who can climb to the peak. Yet, experience has taught us that reaching a peak means we're only half-way in our journey.
Proud and humbled by our Swiss heritage, we have joined forces to reimagine the Executive MBA experience as the ultimate alpine trek: a journey full of challenges and satisfaction, new horizons, self-discovery and teamwork, failure and success. Always in action, always impactful.
A change in altitude where we invite you to venture together with our faculty, staff, practitioners and alumni to experience not only the thrive of conquering high peaks, but also courageously making that invaluable hike down the valley, where each new journey starts.
Learning, Unlearning, and Relearning the Future.
Our innovative 18-month curriculum will take you through the following path:
The Base Camp
Personal Development Programme
Benefit from an innovative customized personal development programme, including peer-to-peer coaching. Throughout the programme, faculty and selected practitioners will also provide you with feedback and advice on applying all learnings to outcomes.
Endurance and Resistance
Leadership Skills Labs
Reset and/or upgrade yourself by building relevant behavioral competencies in three key areas: self-leadership, team & organisations leadership, and integrative leadership.
Our journey to the peak
The Essentials
(Re)learn the future while revisiting the essential concepts of Leadership, Technology and General Management via engaging hybrid course sessions.
Back to the valleys
eXperiential Weeks
Engage in a unique integration and applied learning experience. The eXperiential Weeks are 5 days of intensive faculty-directed immersion exposures with real action plans, based on themes of global business relevance.
Training camps for impact
The emba X Projects
Apply your knowledge and deliver impact via tailored business innovation with social impact and company projects.